Scan Invoices Into QuickBooks Online
Download 30-Day Free Trial     Scan invoices and receipts directly into QuickBooks Online.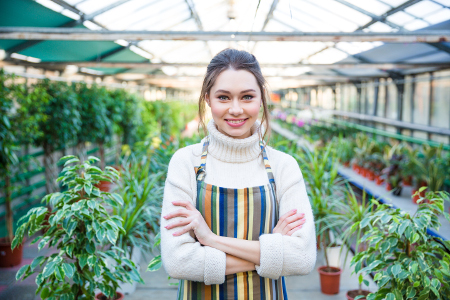 "I was wasting hours each month doing data entry. Now Scan2Invoice does the heavy lifting." – Jenny
Speed up your data entry by connecting Scan2Invoice & QuickBooks Online
Scan2Invoice is fully integrated with QuickBooks Online. Enhance your productivity by connecting Scan2Invoice to QuickBooks Online.
Scan paper invoices with the press of a button.
Automatically extract invoice key data like contact, date, total etc.
Scan, review data and upload in a single location.
Curious how Scan2Invoice can help you save time?
Watch the video below to see how Scan2Invoice streamlines the process of scanning invoices and receipts. Scan2Invoice creates pdf files, extracts key accounting data and uploads the invoice document directly into QuickBooks Online.
How much time do you spend scanning paper invoices?
Scan invoices into QuickBooks Online. Scan2Invoice is the scan button for QuickBooks Online and speeds up the scanning process significantly. Simply scan, extract key data and upload your invoice in one go. Download and start your 30-day free trial now!
Scan2Invoice is the scan button for QuickBooks Online.
Extract and upload data into QuickBooks Online in 3 simple steps
Scan
Press the scan button in Scan2Invoice. The program will scan your invoice, convert the scanned image into a pdf file and display the new file.
Extract key data
Automatically extract and review key invoice data. It's quick and easy because the data fields are located right next to the pdf viewer.
Upload
Press the upload button. Scan2Invoice will create an invoice in QuickBooks Online with the data you entered and attach the scanned pdf document to the QuickBooks Online invoice.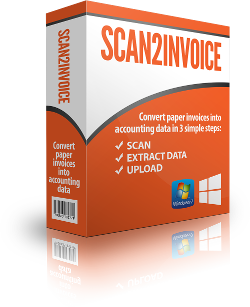 Convert invoices and receipts into QuickBooks Online data in 3 simple steps:
Scan
Extract Data
Upload
Attach scanned documents to your QuickBooks Online bills
Scan2Invoice will create a bill in QuickBooks Online and attach the scanned file to that newly created QuickBooks Online bill. After the upload the scanned document is available online on the QuickBooks Online servers. QuickBooks Online will automatically back up the scanned documents for you so that you do not need to take care of the backup process. The original scanned invoice is easily accessible as it is directly attached to your QuickBooks Online bill (see screenshot below). This makes it very easy to retrieve the original purchase invoices in case your accountant or the tax office ask for it. Depending of the legislation in your country, you might even be able to destroy the paper receipt (please check with your accountant). By connecting Scan2Invoice to QuickBooks Online you will be one step closer to a paperless office. Scan2Invoice – Scan invoices into QuickBooks Online
Manage your cash flow in real time
The main problem for many small businesses is poor cash flow management. Scan2Invoice can help to manage cash flow by shortening the time between the arrival of a payable bill and the entry into QuickBooks Online. Scan2Invoice will extract key accounting information from a scanned invoice and create a bill in QuickBooks Online. In contrast to other accounts payable solutions, bills created by Scan2Invoice are available in QuickBooks Online immeditely after the upload so that there is no lag between data entry and availability online. This gives you a real time snapshot over the bills that require payment. In QuickBooks Online you can click "Pay Bills" and sort the outstanding bills by due date (as shown in the screenshot below). Then you can simply pay the most urgent bills first or contact your supplier to arrange an extension of your payment terms.
About QuickBooks Online
Intuit QuickBooks Online is an easy-to-use, feature-rich online version of America's most popular accounting software for small businesses. It helps small businesses save time organizing their financial data in one place – anytime, anywhere – with no accounting knowledge necessary. Users can access their data on any internet-connected computer via popular web browsers. Scan2Invoice is an add-on which helps you with your QuickBooks Online Data Entry.
QuickBooks Online provides users with real-time business insights. They can automatically download online banking transactions with the assurance that QuickBooks Online offers the same security and data encryption as major banks. Since QuickBooks Online is a web application, users never have to back up their files, and they enjoy regular updates and improvements to the service at no additional cost. Users can also easily customize QuickBooks Online to serve their distinct business needs by integrating third-party applications.
Scan2Invoice and QuickBooks Online in action
Watch a quick video showing how Scan2Invoice can speed up your paper invoice scanning process. Scan2Invoice lets you scan invoices into QuickBooks Online.
What is QuickBooks Online?
QuickBooks makes online accounting easy. QuickBooks Online offers all the features your need to run your business.
Organize everything in one place. Common accounting tasks are a snap.
Record your sales and get paid. Run in-depth sales reports in seconds.
Keep track of money you spend. Run expense reports, profit and loss and more.
Connect bank and credit card accounts. Automatically download bank transactions.
Find out more and give QuickBooks Online Accounting Software a try.
Download 30-Day Free Trial     Scan Invoices into QuickBooks Online by using Scan2Invoice.