FreshBooks Add-On
Scan2Invoice is fully integrated with FreshBooks. Enhance your productivity by connecting Scan2Invoice to FreshBooks.
Scan paper invoices with the press of a button
Automatically extract key invoice data like contact, date, total etc.
Scan, review data and upload in a single location

Save Time & Money
Put your invoice and receipt scanning on autopilot so that you can focus on running your business.
I was wasting hours each month doing data entry. Now Scan2Invoice does the heavy lifting.

Jenny H.
Botanic Gardens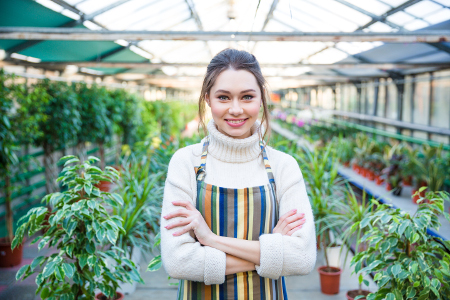 How much time do you spend scanning paper invoices?
Watch the video below to see how Scan2Invoice streamlines the process of scanning invoices and receipts. Scan2Invoice creates pdf files, extracts key accounting data and uploads the invoice document to FreshBooks. Scan2Invoice is the scan button for FreshBooks. Simply scan, extract data and upload your invoice in one go. Download and start your 30-day free trial now!
Extract and upload data into FreshBooks in 3 simple steps
Scan
Press the scan button in Scan2Invoice. The program will scan your invoice, convert the scanned image into a pdf file and display the new file.
Extract key data
Automatically extract and review key invoice data. It's quick and easy because the data fields are located right next to the pdf viewer.
Upload
Press the upload button. Scan2Invoice will create an invoice in FreshBooks with the data you entered and attach the scanned pdf document to the FreshBooks invoice.
Convert invoices and receipts into accounting data in 3 simple steps
1. Scan
2. Extract Data
3. Export
View Pricing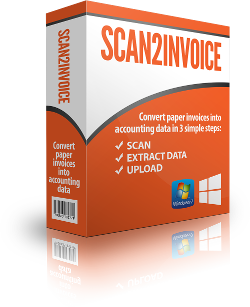 Attach scanned documents to your FreshBooks expenses
Scan2Invoice has the capability to generate a bill or expense within FreshBooks and subsequently link the file to the corresponding FreshBooks transaction. Following the export process to FreshBooks, the document becomes accessible on their servers. FreshBooks takes care of automatically backing up these documents, eliminating the need for manual backup procedures. The original invoice remains conveniently accessible, directly attached to the respective FreshBooks transaction (refer to the provided screenshot). This facilitates effortless retrieval of the original purchase invoices, which may be requested by your accountant or tax authorities. Depending on your country's regulations, you may even have the option to discard the physical receipt (it is advisable to consult with your accountant). By integrating Scan2Invoice with FreshBooks, you are taking a significant step towards achieving a paperless office environment. Scan2Invoice – Scan invoices into FreshBooks
Manage your cash flow in real time
One of the primary challenges faced by many small businesses revolves around inadequate cash flow management. However, Scan2Invoice can provide assistance in this area by reducing the time gap between the receipt of a payable bill and its entry into FreshBooks. By extracting crucial accounting details from an invoice, Scan2Invoice generates a bill in FreshBooks. What sets Scan2Invoice apart from other accounts payable solutions is that bills created by it are immediately accessible in FreshBooks upon upload, eliminating any delay between data entry and online availability. This feature enables you to have a real-time overview of bills requiring payment. In FreshBooks, you can navigate to the "Bills" section and sort outstanding bills based on their due dates (as depicted in the provided screenshot). Consequently, you can prioritize payment for the most urgent bills or get in touch with your supplier to discuss extending the payment terms.
TRY scan2invoice for free
Get It Now
---
Scan2Invoice will automate your invoice scanning and data entry. By using our Scan2Invoice invoice scanning software you will have more time to focus on your business. Don't believe it? Just try it for yourself with our 30-day free trial. No credit card required. Get started now by pressing the download button below.
About FreshBooks
FreshBooks is the go-to cloud accounting software that revolutionizes the way small businesses manage their finances. With its user-friendly interface and powerful features, FreshBooks simplifies invoicing, expense tracking, and time management, empowering entrepreneurs to focus on what they do best: growing their businesses. Whether you're a freelancer, consultant, or small business owner, FreshBooks streamlines your financial processes, allowing you to get paid faster and stay organized. Say goodbye to tedious paperwork and hello to a stress-free accounting experience with FreshBooks.
What sets FreshBooks apart from its competitors is its commitment to providing exceptional customer service. FreshBooks understands the challenges faced by small business owners, and their dedicated support team is always ready to assist you, ensuring you get the most out of the platform. From onboarding assistance to troubleshooting, FreshBooks takes pride in delivering prompt and personalized support. Additionally, their extensive knowledge base and video tutorials empower users to become more proficient in utilizing FreshBooks' features, making it a valuable resource for both beginners and seasoned professionals.
FreshBooks also offers a seamless integration with a wide range of popular business tools, making it the ultimate hub for managing your business operations. Connect FreshBooks with your favorite apps and services, such as payment gateways, project management tools, and CRM software, to streamline your workflow and eliminate manual data entry. Whether you need to accept online payments, collaborate with team members, or track project milestones, FreshBooks has you covered. With its extensive integration capabilities, FreshBooks becomes the central command center that enhances productivity and simplifies your day-to-day business tasks. Discover the power of FreshBooks today and take your business to new heights.
See Scan2Invoice in action
Scan2Invoice is an easy to use scanning software that connects directly with your cloud accounting package.

- Scan invoices and receipts
- Import pdf invoices from your hard drive.
- Extract key accounting data
- Export scanned files to accounting software

Give Scan2Invoice a go for free. Download and start your 30-day free trial now!
---