How Does It Work?
---
Convert paper invoices into accounting data in 3 simple steps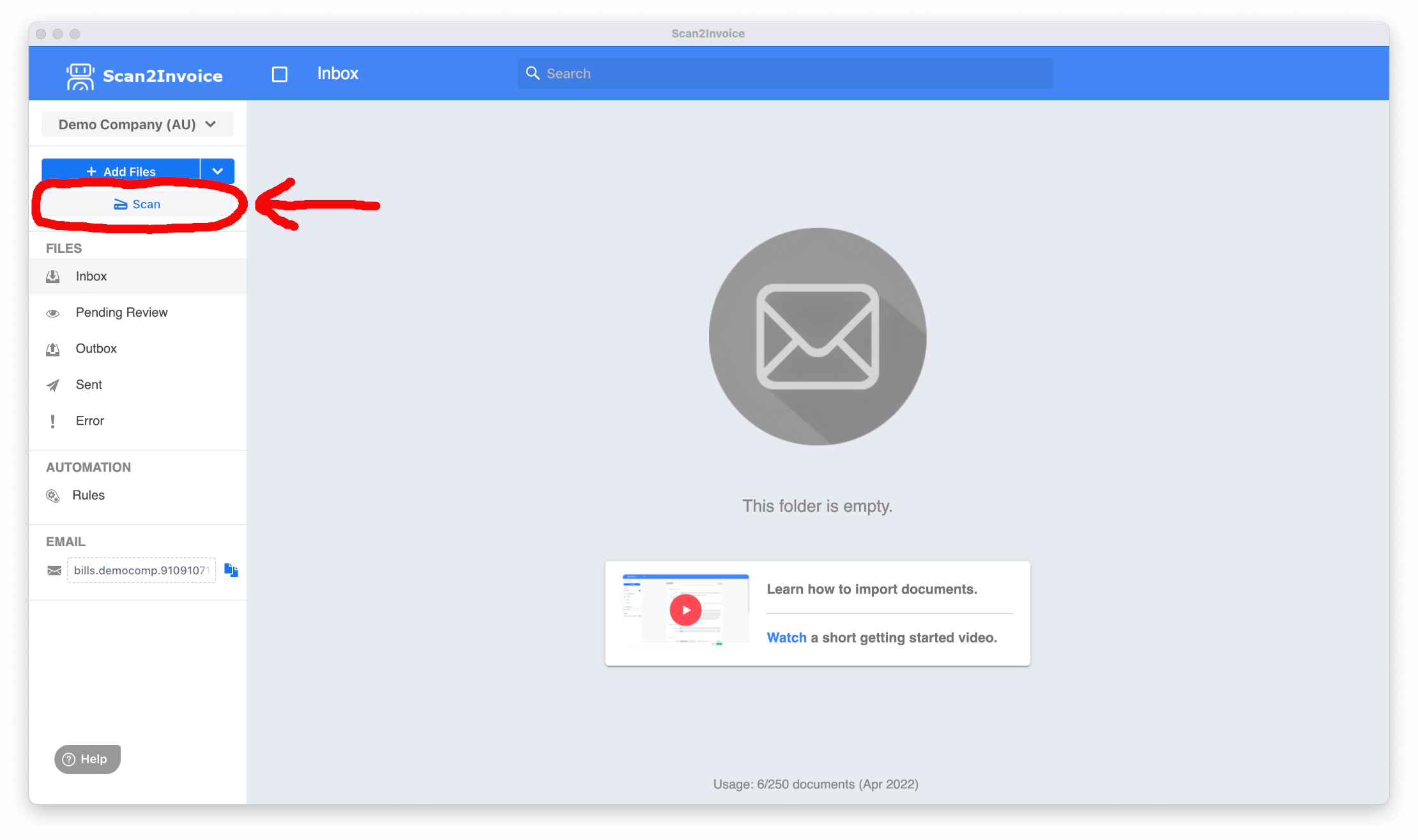 01
Scan
Press the "Scan" button in Scan2Invoice. The program will scan your invoice and display the new file.
02
Extract Data
Scan2Invoice will automatically extract key invoice data. You can easily review the data because the data entry fields are located right next to the pdf viewer.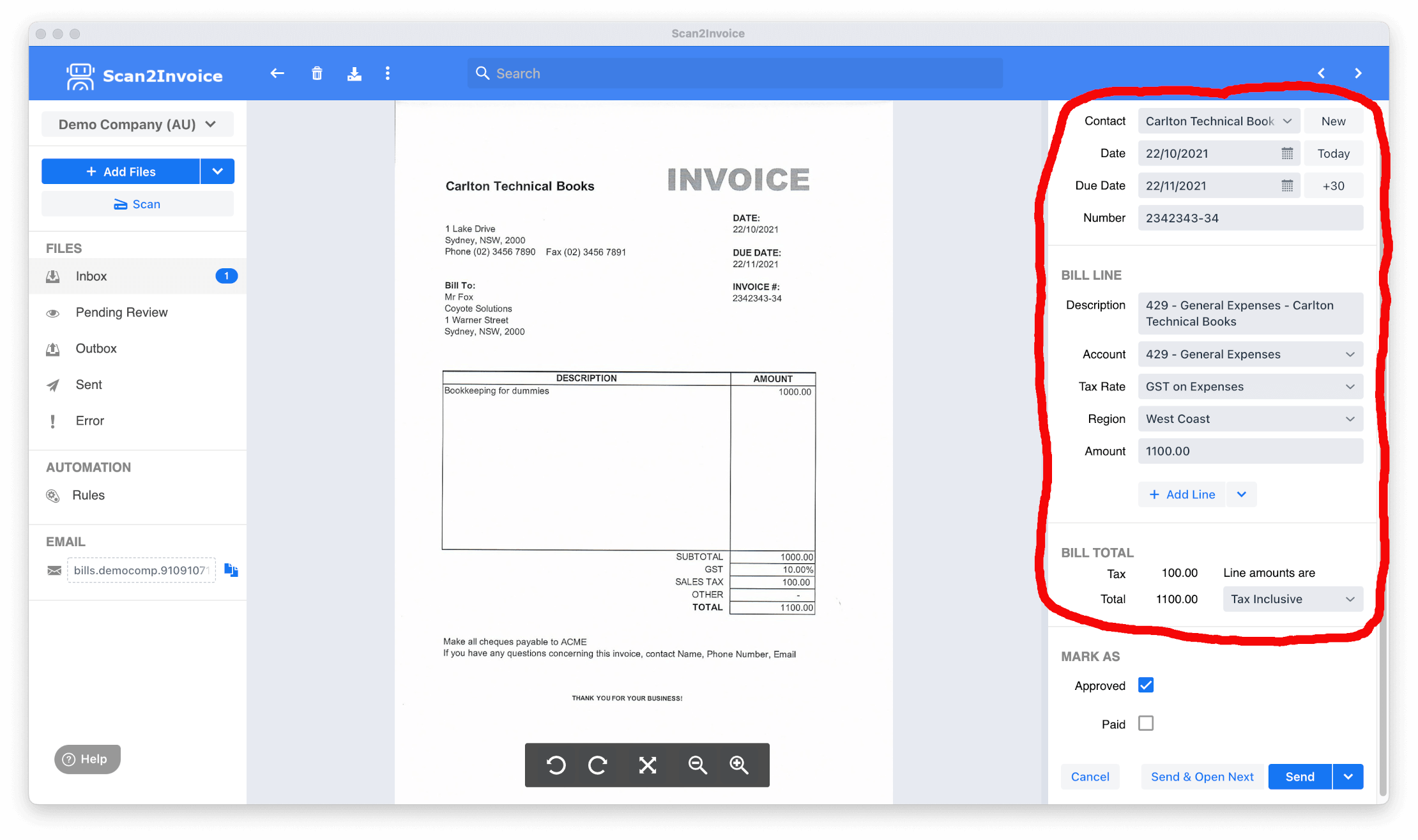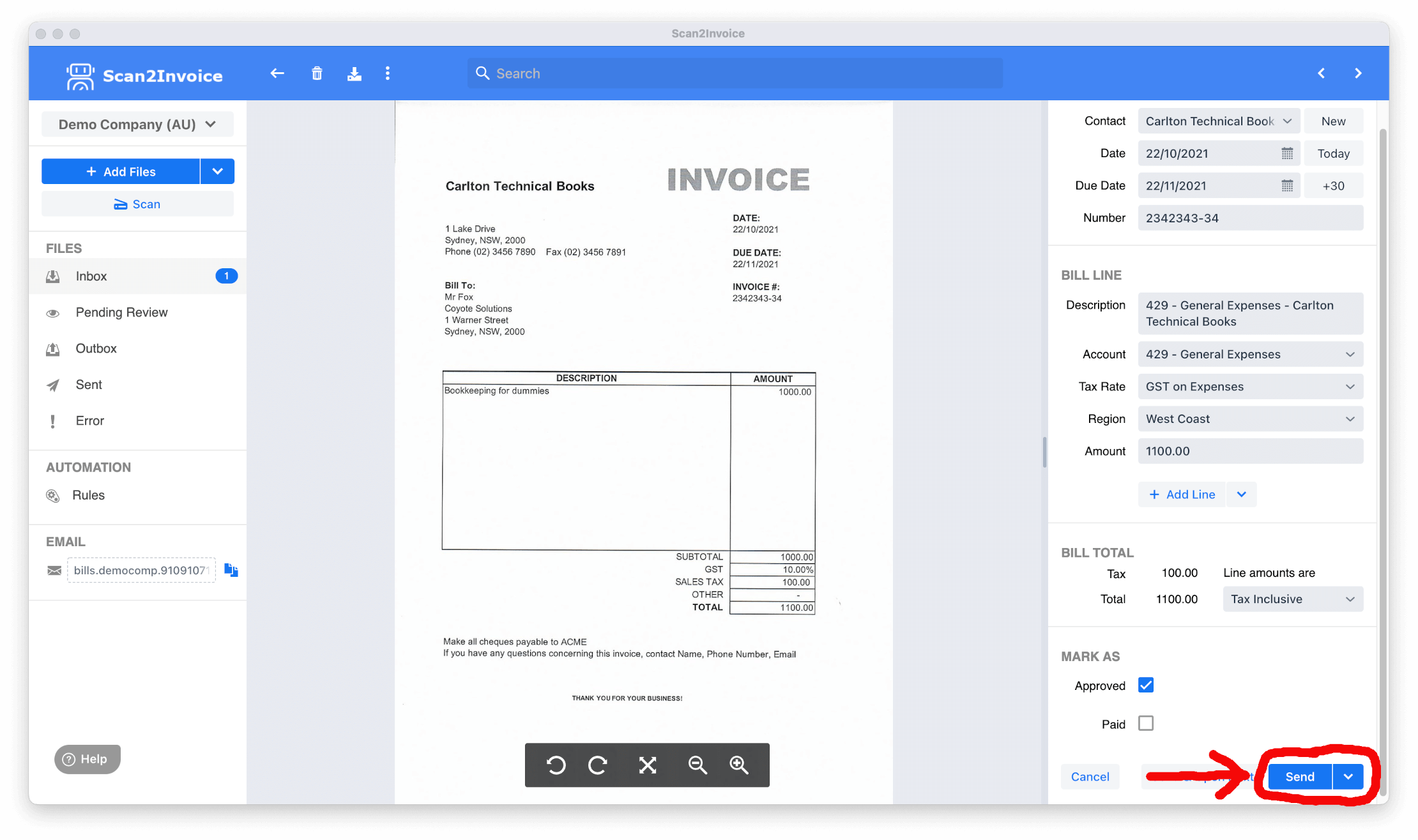 03
Export
Press the "Send" button. Scan2Invoice will create an invoice with the data you entered and export the scanned document into your cloud accounting software.
30 days free. No credit card required!
Join small business owners, bookkeepers & accountants worldwide automating their invoice scanning.
---
Download