Scan Invoices Into Zoho Books
Download 30-Day Free Trial Scan invoices and receipts directly into Zoho Books.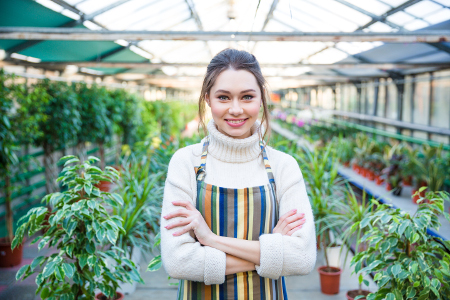 "I was wasting hours each month doing data entry. Now Scan2Invoice does the heavy lifting." – Jenny
Speed up your data entry by connecting Scan2Invoice & Zoho Books
Scan2Invoice is fully integrated with Zoho Books. Enhance your productivity by connecting Scan2Invoice to Zoho Books.
Scan paper invoices with the press of a button.
Automatically extract invoice key data like contact, date, total etc.
Scan, review data and upload in a single location.
Curious how Scan2Invoice can help you save time?
Watch the video below to see how Scan2Invoice streamlines the process of scanning invoices and receipts. Scan2Invoice creates pdf files, extracts key accounting data and uploads the invoice document directly into Zoho Books.
How much time do you spend scanning paper invoices?
Scan invoices into Zoho Books. Scan2Invoice is the scan button for Zoho Books and speeds up the scanning process significantly. Simply scan, extract key data and upload your invoice in one go. Download and start your 30-day free trial now!
Scan2Invoice is the scan button for Zoho Books.
Extract and upload data into Zoho Books in 3 simple steps
Scan
Press the scan button in Scan2Invoice. The program will scan your invoice, convert the scanned image into a pdf file and display the new file.
Extract key data
Automatically extract and review key invoice data. It's quick and easy because the data fields are located right next to the pdf viewer.
Upload
Press the upload button. Scan2Invoice will create an invoice in Zoho Books with the data you entered and attach the scanned pdf document to the Zoho Books invoice.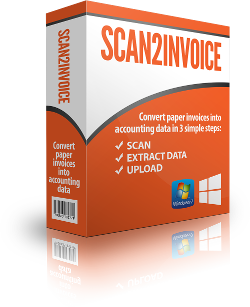 Convert invoices and receipts into Zoho Books data in 3 simple steps:
Scan
Extract Data
Upload
About Zoho Books
Zoho Books is a smart online accounting software that will streamline your back office operations, automate business workflows and help you securely collaborate with your accountant online. It is designed for all business sizes, from small businesses to large enterprises, and works well for services, consulting and marketing companies. With the latest inventory feature, retail businesses can keep track of their stock and make smart purchase decisions. Zoho Books allows you to invoice your clients in their currency and it's also available in 11 languages. Scan2Invoice is an add-on which lets you scan invoices directly into Zoho Books.
Scan2Invoice and Zoho Books in action
Watch a quick video showing how Scan2Invoice can speed up your paper invoice scanning process. Scan2Invoice lets you scan invoices into Zoho Books.
What is Scan2Invoice?
Scan2Invoice is an easy to use scanning software that connects directly with your Zoho Books cloud accounting package.
You can scan invoices and receipts with the click of a button.
Alternatively, you can import pdf invoices from your hard drive.
Scan2Invoice extracts key accounting data from your invoices.
The scanned or imported file will be attached to the newly created bill in Zoho Books.
Give Scan2Invoice a go for free. Download and start your 30-day free trial now!
Download 30-Day Free Trial Scan Invoices into Zoho Books by using Scan2Invoice.